Although central midfielders are not the most celebrated players in football, they occupy an important place on a football field. They generally don't attract great attention with a lot of goals and assists, but are hugely important to the success of a team and act as a link between defense and attack. They often provide the required cover to defenders, and at the same time, go forward and assist attacking players.
Lionel Messi grabbed all the headlines, but it was the midfielders, Xavi Hernandez, Andres Iniesta, and Sergio Busquets who did most of the hard work during Pep Guardiola's golden Barcelona reign. The same can be said of Real Madrid's recent success.
Football has produced quite a few mesmerising central midfielders. Players like Steven Gerrard, Andres Iniesta, Frank Lampard, Andrea Pirlo, Bastian Schweinsteiger, Patrick Viera, Xavi, Paul Scholes, Xabi Alonso, and Claude Makelele are some of the greatest central midfielders of the 21st century.
Honorable Mentions
: Jorginho, Sergi Milinkovic-Savic, Naby Keita, Arturo Vidal, and Miralem Pjanic.
Without much ado, lets take a look at the 10 best central midfielders in the world right now.
10. Thiago Alcantara, Bayern Munich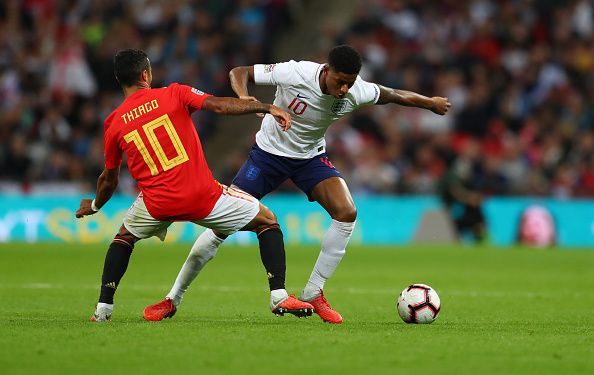 The former Barcelona star is one of the most talented central midfielders in the world. If not for his injury troubles, the 27-year-old could have done wonders in his footballing career. A technically gifted player, Thiago has been regarded a lot for his creativity, ball control, vision, and passing.
With a passing accuracy of more than 90 percent throughout his Bayern career, the Spaniard is capable of playing in attacking roles as well. Thiago Alcântara has scored 26 goals and assisted 28 more for Bayern Munich so far.
He has started all the games for Bayern Munich this season so far and is expected to play a crucial role after Arturo Vidal's departure. With 1.5 key passes per game, Thiago is at the peak of his career right now. He is only 27 and has the ability to become one of the greatest midfielders in the world.
9. Casemiro, Real Madrid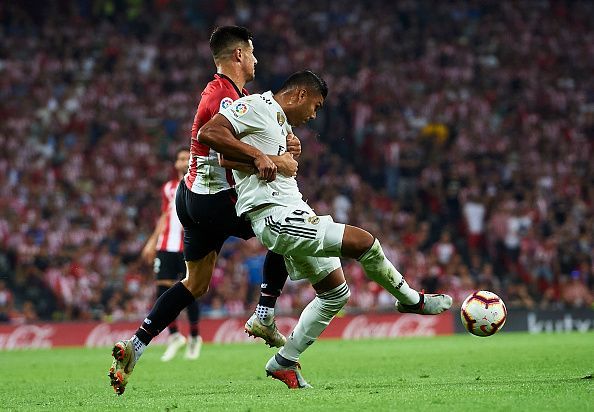 The unsung hero of Real Madrid's recent European success. The Brazilian international has been phenomenal for Los Blancos in recent years and was an integral part of Zinedine Zidane's Real Madrid side. In a star-studded attacking lineup where Cristiano Ronaldo, Isco, Gareth Bale, and Karim Benzema stole all the limelight, Casemiro brought the much-needed balance, calmness, and solidity.
With almost four tackles per game throughout his Real Madrid career, the 26-year-old goes about his business with minimum fuss. He closes down gaps, breaks opponent buildup play, and passes the ball beautifully. He is a perfect foil to Luka Modric and Toni Kroos, and the trio complement each other to perfection.
8. Ivan Rakitic, Barcelona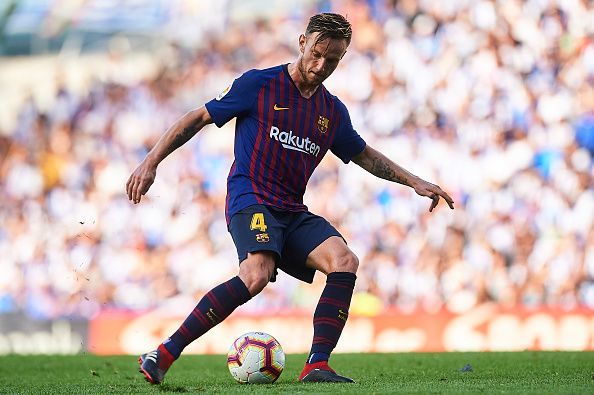 The 2018 World Cup finalist is one of the best central midfielders in the world right now. Rakitic was sensational for Croatia in the World Cup and played a huge role in their run to the finals. The 30-year-old has been exceptional for Barcelona ever since his arrival from Sevilla in 2014.
In his four years at the Camp Nou, Rakitic has scored 30 goals and assisted 29 more. With more than 1.5 tackles and 87 percent passing accuracy, he has been an ever-present player in the Barcelona midfield. The Croatian is regarded a lot for his work rate, discipline, and ability to defend and attack with equal proficiency.
7. Paul Pogba, Manchester United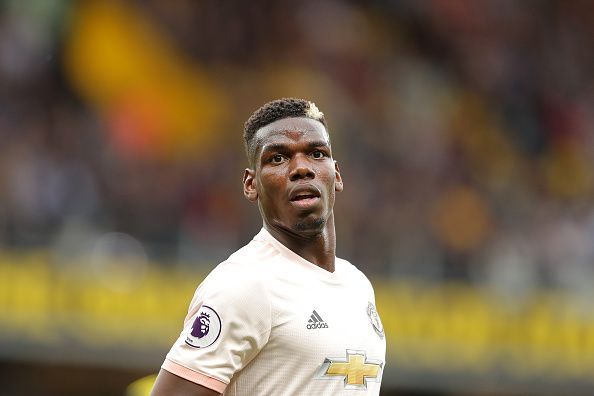 Though some hardcore Manchester United fans may not agree to his inclusion on the list, the Frenchman is certainly one of the best in his position at the moment. It was clearly evident in the 2018 World Cup when Didier Deschamps gave him the freedom to play his natural game. Pogba was one of France's best performers in the tournament with 2.2 tackles, 1.5 key passes, and 1.3 successful dribbles per game.
Pogba is a versatile midfielder, but extremely effective on the left side of a three-man midfield. A powerful midfielder, Pogba is physically strong and unbelievably good with the ball at his feet. He possesses brilliant technique, is excellent at dribbling, and almost unbeatable in the air. Pogba has started 2018-19 in stunning fashion with 4 goals and an assist in just 6 games for Manchester United.
6. David Silva, Manchester City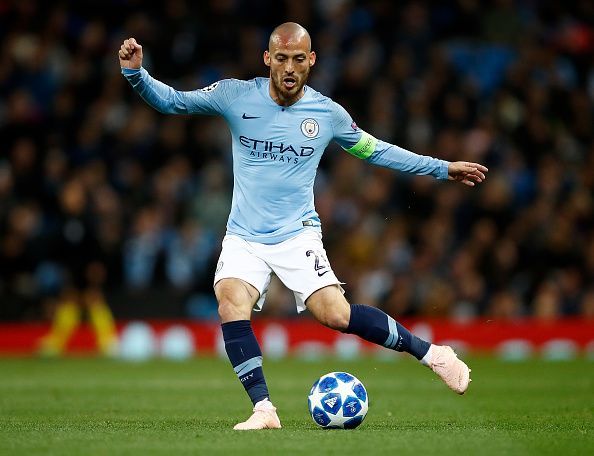 The Spaniard is one of the key reasons behind Manchester City's Premier League dominance last season. A technically gifted player, Silva is known for his quick feet, close control, vision, precision passing, and intelligent movements. In 351 appearances for Manchester City, the Spaniard has scored 63 goals and assisted 115 more.
With 2.6 key passes per game at the Etihad, David Silva has been one of the consistent performers in the Premier League for quite some time. Though he is a naturally attacking player, Pep Guardiola has been using him in a central midfield role because of the abundant attacking options at his disposal.
5. Sergio Busquets, Barcelona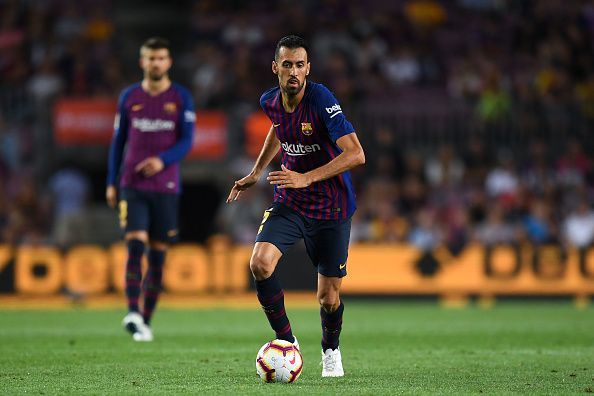 The Spanish international is one of the greatest midfielders of the 21st century. He has been phenomenal for Barcelona and Spain over the years and has lifted numerous silver-ware. The 30-year-old possesses great tactical awareness and ability to read the game.
Busquets has great positional sense and his defensive abilities are exceptional. Combined with his vision and passing, there are not a lot of players in the world who can do the job better than the Spaniard.
4. N'Golo Kante, Chelsea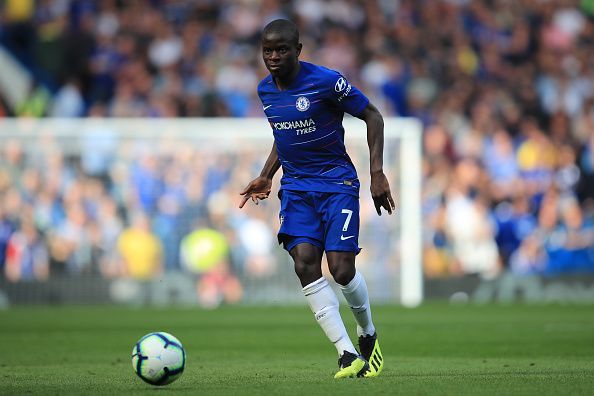 The former Leicester City midfielder is quite different from most on the list, but mighty effective. Kante's biggest strengths are the defensive aspects of the game.
He was instrumental in Leicester City's title-winning 2015-16 campaign and then repeated the same at Stamford Bridge the next season. A hard-working player, Kante is known for his ball-winning abilities, tactical intelligence, positioning, and ability to read the game.
The Frenchman played a huge role in France's title winning 2018 Word Cup campaign. The 27-year-old is one of the best tacklers in world football at the moment, if not the best, and has averaged close to 4 tackles per game throughout his top-flight career. With almost 3 successful interceptions and 89 percent passing accuracy per game for Chelsea, Kante is certainly one of the best.
3. Toni Kroos, Real Madrid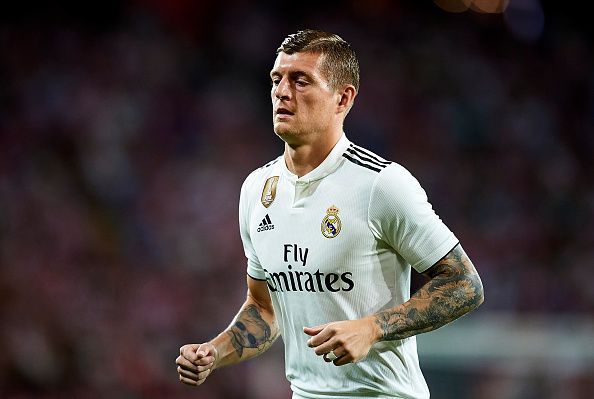 The German international is arguably the best passer in the world right now. With a passing accuracy of 93 percent throughout his Real Madrid career, the World Cup winner has been doing everything to justify his tag as a pass master.
With 11 goals and 39 assists in 128 LaLiga appearances for Real Madrid, Kroos has been a vital cog in Real Madrid's recent success. He was crucial in Real Madrid's back to back UEFA Champions League titles.
A player with great technical abilities, the Real Madrid star is known for his precision passing, vision, and ability to create goal scoring opportunities. A clever player, Kroos' ball distribution and weight on the pass is exquisite more often than not.
2. Kevin de Bruyne, Manchester City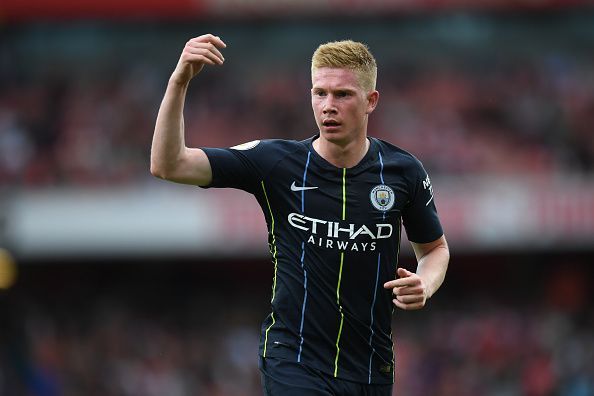 Kevin de Bruyne is arguably the most complete midfielder in world football at the moment. He can defend, score goals, create them, and is also brilliant at making a pass or a cross. His vision and a wide range of passing are his greatest strengths. The Belgian international has created 46 Premier League goals in his last two seasons (99 appearances) for Manchester City in addition to his 21 goals.
With 2.9 key passes per game, the 27-year-old possesses great abilities as a central midfielder. He was exceptional for Manchester City last season and was extremely consistent. A proven match-winner, there is almost nothing Kevin de Bruyne cannot do on a football pitch. Absolutely world class.
1. Luka Modric, Real Madrid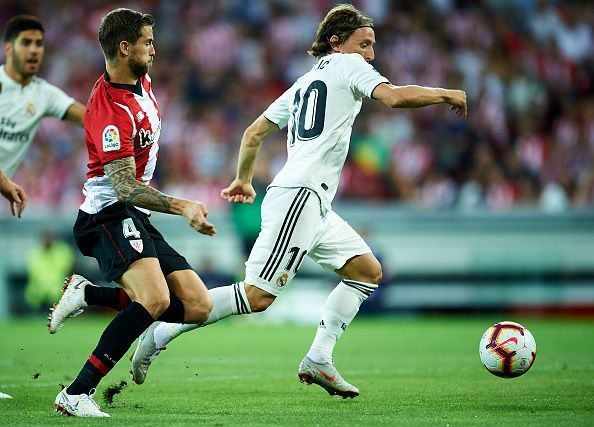 Croatia's 2018 World Cup hero is arguably the best midfielder in the world right now. The 33-year-old was phenomenal for his national team in Russia and rightly given the Golden Ball award. With two goals and an assist, he played beautifully in the tournament and led them to the finals.
He has also been phenomenal for Real Madrid ever since his debut in 2012. Luka Modric was LaLiga's best midfielder during the 2013-14 and 2015-16 seasons. Modric is an influential player who drives his team forward.
His is a brilliant passer with an accuracy of almost 90 percent all through his Real Madrid career. He is unbelievably consistent and his great defensive abilities put him above most of the players on this list. He can make things happen with the ball at his feet and possesses great control. After a remarkable 2018, he easily takes the top spot.
https://www.sportskeeda.com/amp/football/top-10-central-midfielders-in-football-at-the-moment-ss
---
Information is Power